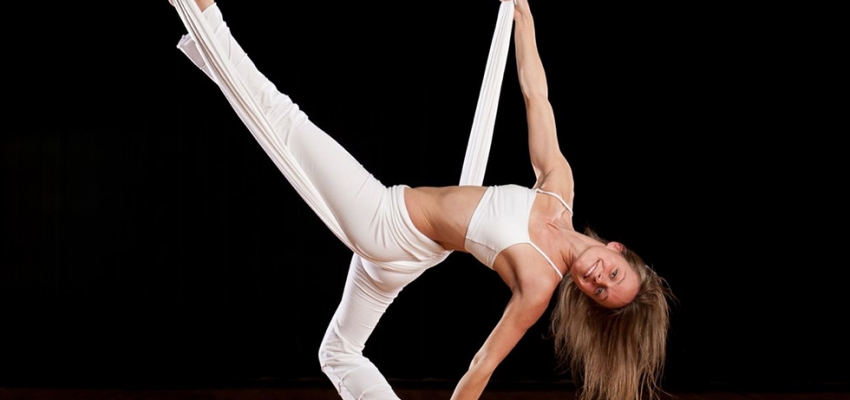 Man has always sought to heaven. Always dreamed of flight and freedom of movement. Everybody knows the feeling of joy when the flight is breathtaking on a swing. Now there is a unique opportunity to feel the sensation of flight in the classroom, Air Yoga. Doing this you do not need your wings,just come to our classes and use our specialist suspended equipment.
Yoga slings and hammocks – a unique opportunity and a new taste of unforgettable and indescribable feeling of exercise. Techniques mastered quickly , especially those associated with stretch marks and breast sagging. During practice opportunities for expanding the boundaries of your own body. Gravity becomes your ally and helps you to improve the body .You will quickly learn to keep the balance, which is very important for most postures in yoga.
If you are aiming to improve existing skills, if you want to extend the range of sensations, if you like new and unusual – air yoga was created especially for you. You should bare in mind that yoga in the air is not just an exciting experience, but also a tangible physical activity that requires a certain level of physical fitness. Skillfully using a yoga hammock, you can develop your flexibility, strength whilst stretching the muscles and spine. In a yoga hammock comfortable doing inverted poses , as well as coming up with new positions and eventually even relaxing. In other countries yoga in the air is also know as antigravity yoga, aerial yoga, swing yoga. These classes are popular in Canada, America, Europe and Indonesia. Yoga in the air – a new body, a new soul.