"The scientific power has over exceeded our spiritual power".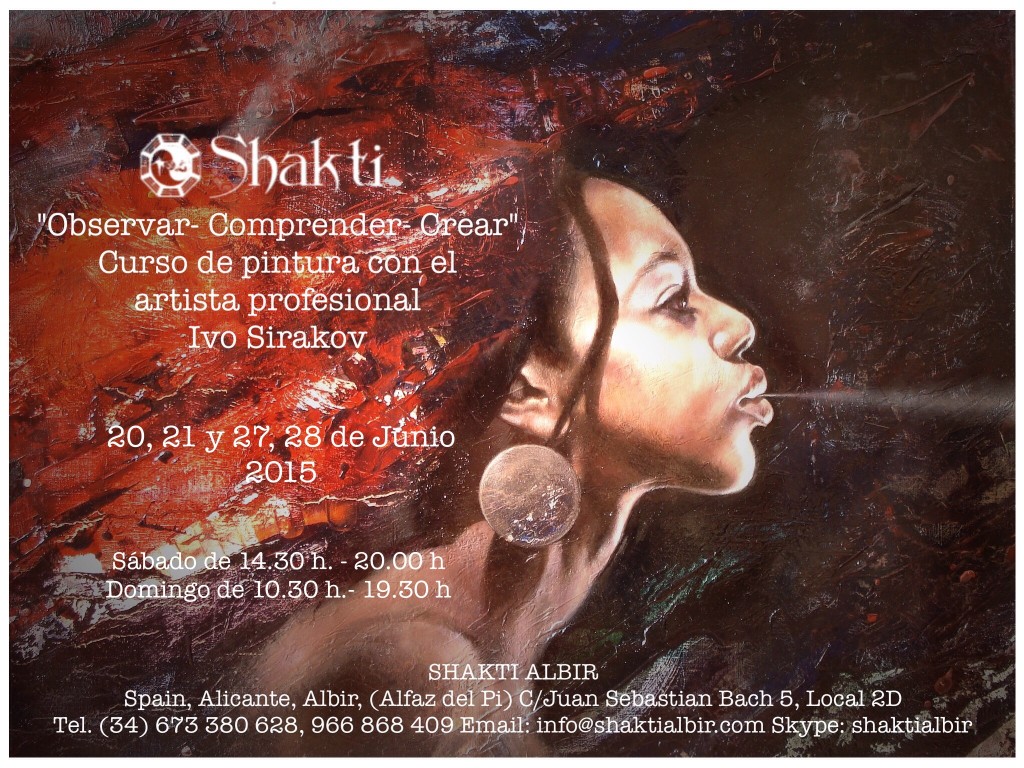 We have guided missiles and machines accurately, but not very well a human being. We won´t find peace until we won´t learn that life doesn't consist in possessing or abundance of the material things, but in our inner treasures of our spirit, that any thief can't steal,or any termite could corrode. The hope of the ability is to establish the contact with the creative life, an inert attitude we all have and not many of us can find.
You can subscribe yourself to our course, in Shakti center, that offers you for "SEE-UNDERSTAND-CREATE" your inner world through the art of painting.
2 weekends with professional painter Ivo Sirakov.
24 hours in total
Lunch included
Exhibition and final cocktail
Attendance Certificate
Video and PDF file
Price: 200 €
Maximum 15 students.